Desmond Tutu (born 7 October 1931) is a straight-talking former leader of the Christian faith from South Africa whose words and deeds during the anti-apartheid struggle captured the world's imagination.
He became an icon (though he doesn't like that word in this context) of peaceful change and reconciliation, and a global moral compass who transcended the constricts of his own faith, race, gender, heterosexuality and nationality.
Archbishop Emeritus (retired) Tutu developed an incisive voice, and seldom hesitated to use it to draw attention to what he considered sinful, wrongful, greedy or unjust.
Desmond Tutu is fun. He has an excellent sense of humor and an extraordinary ability to laugh – often at his own expense. The only reason he was awarded the Nobel Peace Prize was because his name was relatively easy to pronounce, he's often said, while the size of his nose made him widely recognizable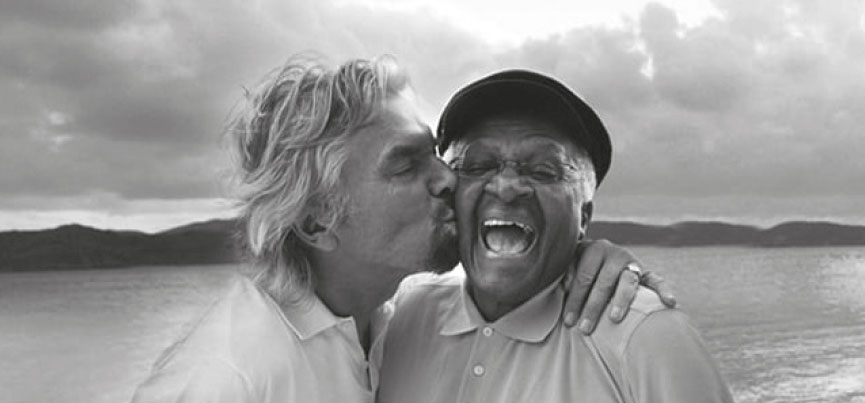 Much has been written about the Arch's remarkable career in the service of humanity, but Benny Gool and Oryx media's photographs and Richard Scott's artwork open yet another window into the life and work of a man some have called 'the world moral conscience'
Sir Richard Branson. Necker Island, April 2019
Click to enter
Open homepage
Music by:
Miles Davis - Tutu (1968)